Clear Filters

School Type

Charter
Traditional-District

Grade

Content Type

Artifacts
Strategies
Insights
Problems of Practice
Explore
Learn
Schools

Audience

Educator
School Leader
District Administrator
Coach/Consultant
Policy/Decision-Maker
Researcher
Funder
Community Member/Industry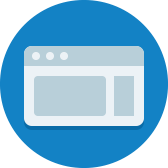 Artifacts
EngageNY.org is developed and maintained by the New York State Education Department (NYSED) and includes the implementation of the New York State P-12 Common Core Learning Standards (CCLS), Teacher and Leader Effectiveness (TLE), and Data-Driven...
Strategies
West Belden has elected to use Engage NY's open learning standards to meet Illinois' state standards, the Common Core State Standards.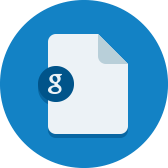 Artifacts
Dr. Eric Langhorst, OER coordinator and middle school U.S. history teacher from Liberty Public Schools, provides an overview of his journey to implementing OER. He shares his process of restructuring his planning by starting with the standards and...
Strategies
This strategy encourages students to collaborate by designating leaders in the classroom with green lanyards.
Problems of Practice
When designing onboarding for new teachers (new to the school or to teaching in that school), it's important to ensure they not only understand the school from an instructional standpoint but also get to know and understand the community they will...
Strategies
Roots uses QR codes to allow student to "check in" at learning locations.
Problems of Practice
This guide unpacks the relative benefits of allocating resources based on the need versus the readiness of schools and offers examples of the way systems across the county have managed this tension.
Strategies
Students are offered choice over what learning objectives to tackle and in what order in order to build agency and engagement.
Strategies
Learn how Concourse Village Elementary School was able to adopt new OER curriculum to support its students and create its own social studies and literacy interdisciplinary OER modules.
Strategies
Discover where to find and how to select high-quality OER to enhance or build your own curriculum.
0

results for "Engage NY" from the Learning Accelerator company website View All Results