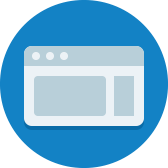 Artifacts
Google Apps for Education is a suite of free collaboration and productivity tools for K-12 classrooms.
Strategies
Roots built multiple simple tools to integrate with Google Apps to support scheduling, activity assignment, and data analysis.
Artifacts
Roots Director of Operations and Innovation, Jill Tew, shares the importance of Google Apps to Root's instructional and operational model. Transcript: Jill Tew: I think Google and its kind of skeleton will always make sense for us as kind of the...
Strategies
Rather than purchasing an enterprise Learning Management System, West Belden uses Google Apps for Education (GAFE) to manage online learning.
Strategies
Using Google Calendar to schedule student rotations through independent learning stations, conferencing, and small-group instruction.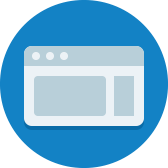 Artifacts
Hapara offers a Cloud-based instructional management system to K12 education institutions who use Google Apps for Education or Microsoft Office 365.
Strategies
Students can connect with their peers asynchronously in a meaningful way through online discussion boards.
Schools
LPS Richmond California is part of the Leadership Public Schools (LPS) network of public charter high schools. It has developed a personalized academic numeracy program called Navigate Math.
Strategies
Schools can continue improving on their model by collecting ongoing feedback from families about their opinions, needs, and suggestions for the school.
Strategies
In response to the pandemic, Renton School District built a central hub of resources to support the mental health of its staff, including activities, apps, and exercises.
0

results for "Google Apps" from the Learning Accelerator company website View All Results