Explore
Goal-setting and planningSustained opportunities for practiceMeaningful feedbackProgress monitoring and reporting Artifacts
Students and teachers at Cisco Junior High refer to the NWEA MAP student profiles to analyze student mastery and set goals.
Artifacts
Sophia Thomas, teacher, discusses how the team uses cumulative quizzes to gauge retention of skills. Transcript: Sophia Thomas: …quizzes. There is one that is at the end of the unit. It's just a cumulative quiz that goes back from...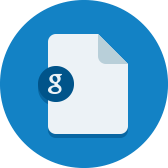 Artifacts
Mt. Vernon Elementary School's mastery-based grading policy, which outlines its grading weights, how to translate mastery into letter grades, gradebook expectations, and an example report card.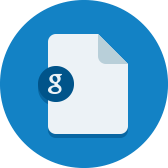 Artifacts
Teachers record intervention data, which is collaboratively analyzed during professional learning communities.
Strategies
Modifying arts enrichment schedules to minimize risk to enrichment teachers also leads to deeper engagement in the arts for students.
Strategies
With the switch to virtual learning, the School District of Cudahy identified a core set of power standards and shifted from quarters to trimesters to better align with their assessment cycle.
Artifacts
Teacher Marla Earnest explains how teachers have collaborative "data chats" to facilitate planning.Transcript: Marla Earnest: We do. We have data chats. It's more of like a learning community. It's more like a PLC. So we talk about, "Oh hey, this...
Artifacts
Teacher Marla Earnest explains how Empower helps her manage her own class as well as see how other instructors are managing theirs. Transcript: Marla Earnest: Since we started with Empower – we've used Educate for years, and Educate is a...
Strategies
MasteryTrack helps bring blended learning to life by creating intuitive mastery-based dashboards that students, teachers, principals, and parents can use. The unique architecture of the system enables it to be implemented very quickly and expanded...
0

results for "Growth Oriented" from the Learning Accelerator company website View All Results