Clear Filters

School Type

Charter
Traditional-District

Grade

Audience

Educator
School Leader
District Administrator
Coach/Consultant
Policy/Decision-Maker
Researcher
Funder
Community Member/Industry
Explore
AssessmentData AnalysisRecord of Progress Monitoring and SharingPlanning TimeAction Planning
Strategies
Teachers use Plickers to quickly collect real-time formative data, immediately giving students feedback and determining learning pathways.
Strategies
Teachers use a dashboard to monitor goal-setting and progress.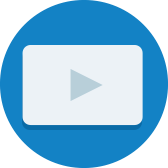 Artifacts
Student Example: Generating Real Time Data at LPS. LPS initially built and tested their Academic Numeracy course in Google Sheets, and many of those practices have been captured as Blended and Personalized Learning Strategies. LPS has worked with...
Strategies
Teachers implement standardized data practices, allowing ongoing collaboration and team data analysis in professional learning communities.
Strategies
Teachers review assessment and activity data to inform check-ins and support.
Strategies
Through daily individual prep periods and an extended co-planning session each Friday, Lovett teachers work together to align curriculum, plan activities to engage students and use data to uncover areas where students need improvement.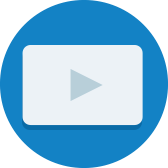 Artifacts
Discover how MAP assessments are used at Cisco to help drive goal-setting and bring light to learning needs.
Strategies
Lovett students decide when they want to take the assessment to demonstrate mastery of a particular skill.
Strategies
Starting with a baseline NWEA MAP assessment, teachers at Lovett use a combination of exit tickets, data from software programs students have used, personal observations and student self-assessments to track student progress and proficiency.
0

results for "Real-Time Data Use" from the Learning Accelerator company website View All Results