Explore
Grade-level learning Individual and small-group instruction Differentiated pathways and material Culturally relevant and sustaining
Strategies
West Belden uses multi-age classrooms to help meet the unique needs of each learner.
Strategies
At West Belden, structures and expectations allow students to move on only when a skill has been mastered.
Strategies
West Belden utilizes NWEA assessments to determine students skills and groupings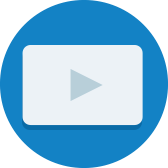 Artifacts
CICS West Belden Teachers use flexible groupings to provide students with personalized instruction and supports.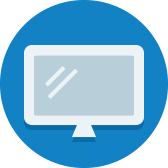 Artifacts
At Roots Elementary, teachers schedule small group instruction with students directly in Google Calendar.
Artifacts
Roots ED and Founder, Jonathan Hanover, shares more on how Google Calendar is used to direct student and teacher workflow throughout the school day.Transcript: Jon Hanover: basically, Google Calendar powers most of the logistics. All our scholars...
Artifacts
Roots Director of Operations and Innovation, Jill Tew, discussed early modification needs and how those needs will change as students develop more skills and grow.Transcript: Jill Tew: A lot of what we did this year was to make it easy for...
Artifacts
Roots teacher, Lecksy Wolk, shares how she prioritizes small-group instruction time given competing needs and demands within a personalized learning environment. Transcript: Lecksy Wolk: I divide based on what I think kids need the most. So,...
Strategies
In order to keep young students on-task and focused, scholars learn to follow their independent learning time calendar tasks when not told otherwise.
0

results for "Targeted and Relevant" from the Learning Accelerator company website View All Results