Clear Filters

School Type

Charter
Traditional-District

Grade

Content Type

Artifacts
Strategies
Insights
Problems of Practice
Explore
Learn
Schools

Audience

Educator
School Leader
District Administrator
Coach/Consultant
Policy/Decision-Maker
Researcher
Funder
Community Member/Industry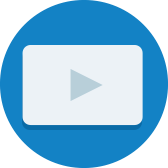 Artifacts
Each day, students reflect on their understanding of concepts taught in class using emoji folders.
Strategies
Teachers at Valor have created a series of playlists built to review math standards and students work through them individually, at their own pace.
Strategies
Valor students record completion of assignments on paper so teachers can quickly and easily monitor progress.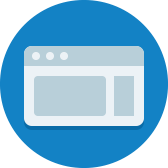 Artifacts
modEL Detroit, an initiative of StandardsWorks, is supporting Detroit Public Schools in K-8 ELA by providing both planning and delivering resources to support teachers implementing the EL Education curriculum. It has developed Powerpoint slides that...
Strategies
Given students move at their own pace, teachers provide prompts to keep them moving and on track.
Strategies
Teachers at Valor use exit tickets as a quick method to check student understanding.
Strategies
Students at Valor use math notebooks to organize their math notes and progress through content.
Strategies
Students set goals and monitor their own learning progress throughout the school year.
Strategies
In order to truly individualize learning for each of its students, Bronx Arena felt it needed to create its own competencies that align with its instructional approach.
Strategies
Henry County Schools provides monetary support, invests in people, and takes time to talk through issues and challenges of transitioning to personalized learning.
Strategies
Teachers at Valor have created multiple options for student support when they are struggling with content.
0

results for "check for understanding" from the Learning Accelerator company website View All Results