Strategies
Clamshell is when students close their laptops like clam shells (45 degrees) without closing them completely. It can be used to grab students attention and save time between transitions.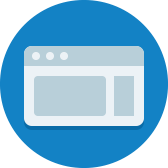 Artifacts
When rolling out blended/personalized learning in your classroom or school, there are three key pieces: space, routines, and culture. This course will give you concrete strategies to start rolling out these key components and blending your...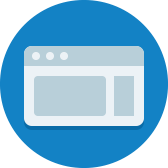 Artifacts
This course will teach you about blended and personalized learning as a whole, and show you how to stretch your thinking and try something new. You'll learn the how and why of "blended" and how blended/personalized learning is changing the face of...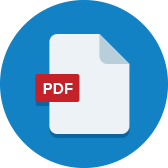 Artifacts
This tool, built off of Principle 8 from the Readiness for Reopening Guide, is intended to help teachers prepare their classrooms, taking into account cleaning and distancing procedures. It provides a daily guidance checklist identifying items that...
Insights
Find out how Relay GSE has approached management and classroom culture when implementing blended learning.
Strategies
The virus that causes COVID-19 is mainly spread through respiratory droplets. Having students and staff sanitize themselves, objects in classrooms, and high-touch surfaces reduces the risk of exposure to COVID-19.
Strategies
The School District of Cudahy reconfigured interventionist schedules by having staff deliver interventions virtually. This allows students from different campuses with the same intervention needs to work together and allows staff to deliver more...
Strategies
Teachers can collect quick data about student understanding creatively through individual and collaborative games. These online and offline tools boost engagement as students "play" the game and interact with content in an innovative way.
Insights
This Insight, based off of research conducted by the Institute for Teaching and Leading, explores the most impactful actions site-level leadership can use to effectively lead schools through engagement, collaboration, and teambuilding.
Problems of Practice
This guide unpacks the relative benefits of creating a central "prix fixe" implementation model vs offering more flexible "a la carte" options and offers examples of the way systems across the county have managed this tension.
Insights
We engaged in two researcher-practitioner partnerships (RPPs) with Distinctive Schools, and Leadership Public Schools over one school year to help them determine how best to scale their personalized learning initiatives. Here are the lessons we...
0

results for "classroom procedures" from the Learning Accelerator company website View All Results