Clear Filters

School Type

Charter
Traditional-District

Grade

Content Type

Artifacts
Strategies
Insights
Problems of Practice
Explore
Learn
Schools

Audience

Educator
School Leader
District Administrator
Coach/Consultant
Policy/Decision-Maker
Researcher
Funder
Community Member/Industry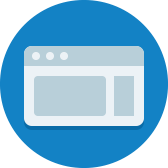 Artifacts
This article by Shane Safir explores community walks, a key strategy used by Oakland International High School in their professional development process to allow educators to learn about their community based on the students in their classes. In the...
Explore
Student CultureStaff CultureSystems BuildingParent EngagementCommunity Engagement
Strategies
Bronx Arena offers a weekly advisory class called "Group," which creates time for students to build relationships and community-like structures within their class.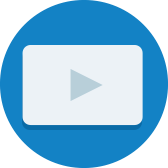 Artifacts
Students and educators discuss "group," an advisory-like class that Bronx Arena provides for its students on a weekly basis.
Problems of Practice
When designing onboarding for new teachers (new to the school or to teaching in that school), it's important to ensure they not only understand the school from an instructional standpoint but also get to know and understand the community they will...
Artifacts
Roots teacher, Lecksy Wolk, explains the process for addressing behaviors that undermine culture.Transcript: Lecksy Wolk: all adults in the building are able to give out a CV. So it's a community violation – for short, CV. And on the front side, we –...
Strategies
How to support innovative teachers to continue to stretch their practice over time.
Strategies
In order for what we know to benefit students, we must share and consume knowledge about what works in blended learning in multiple forms and fora.
Strategies
How to engage teachers and develop a community of blended learning leaders
Insights
To help understand how district and building-level administrators can successfully manage the change process when leading personalized learning initiatives, the Institute for Teaching and Leading (i4tl) conducted research looking at which actions by...
Strategies
This course by Relay GSE supports those who are already currently blending/personalizing their curriculum and are asking now what? Explore this free course and learn how to start sharing your best practices, become a blended leader, and extend your...
0

results for "community building" from the Learning Accelerator company website View All Results