Clear Filters

School Type

Charter
Traditional-District

Grade

Audience

Educator
School Leader
District Administrator
Coach/Consultant
Policy/Decision-Maker
Researcher
Funder
Community Member/Industry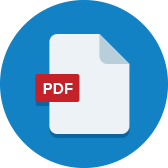 Artifacts
As part of Henry County Schools' personalized learning initiative, each school must develop a continuous improvement plan to guide their ongoing development and growth.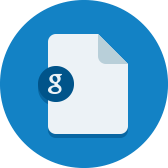 Artifacts
The leadership team at Locust Grove Middle School uses this protocol to assess progress towards their Continuous School Improvement Plan, created in the shift towards personalized learning. This protocol supports their reflection and ongoing...
Strategies
Every school in Henry County that transitions to personalized learning must participate in the districts design process.
Strategies
Using data, feedback, and milestones to build out specific revisions around skills students wants to gain proficiency in.
Strategies
Locust Grove collected information from a lot of sources to help inform the "why" and the "what" of their personalized learning efforts.
Strategies
How to provide the right kind of central support to enable each teacher to take the lead in driving instructional change in their classroom.
Strategies
Cisco ISD designed four core components of the student experience that it hopes to achieve through blended learning.
Strategies
How to inspire pioneering teachers to share their practices both within the network and also to others around the country.
Strategies
Example of how moving slowly at first can help cultivate evidence of success in the district.
Strategies
Aligning on the "why" of a model is crucial. Dallas ISD utilizes a book study of "The End of Average" to align on the rationale for a personalized model and apply its concepts to education and their instructional model.
0

results for "continuous improvement" from the Learning Accelerator company website View All Results