Strategies
Each student's current mastery score for any learning objective is visible to the class.
Problems of Practice
Personalization in classrooms requires broad, intentional use of data across schools and systems. This guide explores how leaders can foster effective data-driven instruction by setting aside time, creating structures, and offering supports needed...
Problems of Practice
In order to support student agency and ownership of learning, educators need to develop practices that enable students to understand and use their own data in meaningful ways. This guide will explore various structures and strategies to accomplish...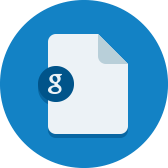 Artifacts
This self-assessment tool helps leaders assess current readiness and practice and then work with their teams and technical assistance partners to choose areas for highest impact.
Strategies
West Belden creates 90 minutes daily for common planning by scheduling non-teaching activities back-to-back.
Strategies
Roots employs a variety of techniques to provide students the right type of behavioral feedback and support.
Strategies
Learner pathways incorporate both pre-assessment data and student choice to determine the instructional activities students engage with in class.
Problems of Practice
Educators need to translate data insights into instructional actions to harness the potential of student data. This guide will explore various data-informed instructional strategies and actions at the whole-group, small-group, and individual levels.
Strategies
Collecting real-time data about students' understanding of the content allows teachers to adjust instruction as they progress through a lesson. Teachers can gauge whether students are ready to move ahead or if they need to offer additional support...
Strategies
Using data to understand how the system is serving different groups of students
Insights
We engaged in two researcher-practitioner partnerships (RPPs) with Distinctive Schools, and Leadership Public Schools over one school year to help them determine how best to scale their personalized learning initiatives. Here are the lessons we...
0

results for "data sharing" from the Learning Accelerator company website View All Results