Clear Filters

School Type

Charter
Traditional-District

Grade

Audience

Educator
School Leader
District Administrator
Coach/Consultant
Policy/Decision-Maker
Researcher
Funder
Community Member/Industry
Strategies
Creating coherence by articulating a clear vision and definition of blended or personalized learning.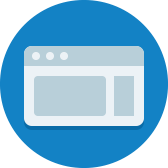 Artifacts
This course will teach you about blended and personalized learning as a whole, and show you how to stretch your thinking and try something new. You'll learn the how and why of "blended" and how blended/personalized learning is changing the face of...
Strategies
An overview of the types of software that Cisco uses in its blended learning approach.
Explore
Learning ObjectivesDefinition of MasteryAssessment of Mastery Learning Pathway Reporting
Strategies
Cisco's blended approach includes a combination of station rotation and individual rotation blended models.
Problems of Practice
This guide unpacks the relative benefits of centralized or decentralized implementation of new instructional models and offers examples of the way systems across the county have managed this tension.
Insights
This first installment of our series connecting learning science and instructional practice focuses on the evidence base which shows learning styles do not exist, and how this evidence can be applied in your classroom.
Strategies
Lovett uses station rotation and individual rotation models for blended learning.
Strategies
It is yet to be determined if the evidence supports a single unifying "vision" for blended learning implementation. Research can and should take the form of qualitative investigations, validation experiments, and implementation studies.
Insights
To help understand how district and building-level administrators can successfully manage the change process when leading personalized learning initiatives, the Institute for Teaching and Leading (i4tl) conducted research looking at which actions by...
Insights
Springpoint's paper, Inside Mastery Based High Schools: Profiles and Conversations, includes several innovative approaches to the challenge of mastery-based grading.
0

results for "definition of blended learning" from the Learning Accelerator company website View All Results