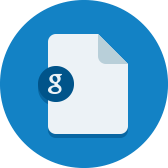 Artifacts
This report urges leaders and policymakers to address five critical barriers to digital equity, moving beyond a sole focus on internet access and devices. These barriers include digital redlining, the digital use divide, privacy taxes, adult bias,...
Strategies
Lindsay Unified School District worked to provide at-home connectivity through a community Wi-Fi program.
Strategies
Understand recommended broadband capacity targets for your district
Strategies
This guide provides advice on how districts can move from selecting print content to identifying and obtaining high-quality digital content appropriately aligned with state-adopted standards.
Schools
ReNEW's Dolores T. Aaron Academy ("ReNEW DTA") is a charter school serving students in pre-K through 8th grade in New Orleans, LA that has developed a mastery-based, 8th grade math program.
Schools
Lovett Elementary in Chicago provides blended and personalized learning to its students in grades 2-5.
Schools
Valor Collegiate Academies consist of two public charter schools in Nashville, TN, serving students in grades 5-8. Their instructional model includes a blended and personalized math class, as well as a large emphasis on student social and emotional...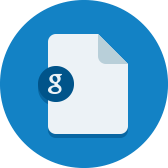 Artifacts
Mastery Charter Schools envisions a future of confident, independent learners supported by personalized, blended, and culturally responsive teaching and authentic relationships with adults. To achieve this vision, Mastery knew it would have to...
Insights
This case study provides an overview of Mastery Charter Schools' experience progressing through Real-Time Redesign.
Problems of Practice
Grappling with creating effective learning experiences for students in your in-person classroom and students learning remotely at the same time? This guide shares specific strategies that help ensure student engagement, ownership, and connection.
Strategies
How to plan using a variety of modalities (synchronous, asynchronous, analog, and digital) throughout the day and even during a single lesson to ensure engagement and access for all students
0

results for "digital divide" from the Learning Accelerator company website View All Results