Clear Filters

School Type

Charter
Traditional-District

Grade

Audience

Educator
School Leader
District Administrator
Coach/Consultant
Policy/Decision-Maker
Researcher
Funder
Community Member/Industry
Insights
This installment of Today's One Thing addresses how to remotely engage families to support student development and outcomes.
Strategies
Trailblazer utilizes strategic communications and tours to engage stakeholders and build investment inside and outside of school.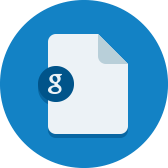 Artifacts
In order to invest families in the personalized learning model at Rogers Elementary at Dallas Independent School District, the school walks through the why, how, and what of the model during Parent Night. By sharing the rationale for the innovative...
Strategies
West Belden connects learning at school and home by engaging parents.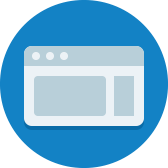 Artifacts
This Challenge Map from Digital Promise allows users to explore big challenges in education – from kindergarten readiness to school redesign - and how they play out in different contexts. The tool also connects users with ideas and resources from...
Insights
This installment of Today's One Thing for Leaders explores how leaders can support and engage families and teachers over the summer.
Insights
This week's edition of Today's One Thing addresses how to keep students engaged with learning during the summer months.
Problems of Practice
Beginning to implement remote learning and not sure where to start? Start first by preparing students to engage and learn successfully at home. This guide explores three key elements needed for success: helping students become self-directed...
Problems of Practice
Are you looking for ways to better support your students who are learning English (EL) within your personalized classroom? If so, this guide will map out specific strategies that can engage your learners in new ways through nonverbal communication,...
Strategies
When designing change, teams reflect on their pilots and choose appropriate next steps that reflect the needs and priorities of students, families, teachers, and classified staff.
0

results for "family engagement" from the Learning Accelerator company website View All Results