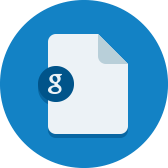 Artifacts
Every staff member at Taos Academy, from instructional staff to administrative personnel, receives this script with questions to ask their assigned families. Staff members call 10 to 15 families prior to the start of the school year to set them up...
Strategies
Reaching out to students' families and welcoming them to the school community can help establish strong relationships and a successful foundation for the school year.
Problems of Practice
Strong relationships and communication with families (including parents, guardians, and other adults at home) is a vital and often under-utilized force for students' ongoing success, especially when learning occurs in a virtual setting. Explore this...
Strategies
Gill-Montague Regional School District's Director of Technology partnered with a Spanish interpreter and community liaison to support Spanish-speaking families. The efforts of the liaison facilitated stronger engagement with edtech among...
Strategies
Through their participation in TLA's Strategy Lab: Virtual & Hybrid program, NYC School Without Walls sought to increase engagement with asynchronous learning and provide clarity for both students and families about expectations for virtual learning.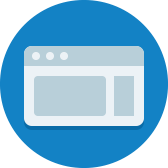 Artifacts
On this final episode of What Will We Take With Us?, a series featuring our conversations with education leaders across the United States on how they grappled with the COVID-19 pandemic in K-12 education, we speak with Scott Muri, Superintendent of...
Strategies
Advocate counselors provide social support to students throughout the day. Each class (or Arena) is staffed with a counselor.
Problems of Practice
When designing onboarding for new teachers (new to the school or to teaching in that school), it's important to ensure they not only understand the school from an instructional standpoint but also get to know and understand the community they will...
Insights
In this Insight, Elizabeth LeBlanc shares some of the hops, skips, and leaps Taos Academy Charter has made during the COVID-19 pandemic to facilitate effective teaching and learning – and examines what they'll take forward with them.
Schools
ASU Prep Digital is a virtual, public K-12 charter school that is part of the Arizona State University Preparatory Academy.
Insights
For students to succeed in a virtual/hybrid learning environment, it is vital that schools put support structures in place that inform, encourage, and support families as an integral part of their child's learning experience. This Insight explores...
0

results for "family outreach" from the Learning Accelerator company website View All Results