Clear Filters

School Type

Charter
Traditional-District

Grade

Audience

Educator
School Leader
District Administrator
Coach/Consultant
Policy/Decision-Maker
Researcher
Funder
Community Member/Industry
Strategies
ReNEW DTA's 8th grade math pilot has adopted a flex blended learning structure.
Strategies
Bronx Arena's blended learning approach closely aligns with the Clayton Christensen Institute's "Flex" model.
Strategies
Valor students in use playlists to review and extend their learning in their math review class, which is supplemented by differentiated instruction as well.
Strategies
Navigate Math has adopted a flex blended learning structure.
Strategies
Pleasant View Elementary uses both classroom and central common spaces to match learning to task and accommodate different needs.
Strategies
In order to accommodate individual and expected group-wide grade level pacing, the math class uses two distinct learning blocks daily.
Strategies
Teachers at Valor have created a series of playlists built to review math standards and students work through them individually, at their own pace.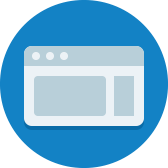 Artifacts
Mastery Charter Schools sought to address a key problem in their district: "How might we build a blended learning model that fosters achievement and independence in our high school students?" In brainstorming solutions, the team identified three...
Strategies
Navigator Math at LPS Richmond uses a variety of software programs to plan instruction, asses and track progress, and personalize instruction.
Problems of Practice
This guide unpacks the relative benefits of creating a central "prix fixe" implementation model vs offering more flexible "a la carte" options and offers examples of the way systems across the county have managed this tension.
0

results for "flex model" from the Learning Accelerator company website View All Results