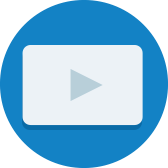 Artifacts
When teaching 8th grade-level content, the teacher pairs students heterogeneously to support lower-level students and offer higher-level students the opportunity to deepen knowledge by teaching others.
Strategies
ReNEW DTA addresses grade-level scope and sequence through ongoing whole-group instruction. The teachers create heterogeneous groupings to help all students access grade-level content, regardless of individual skill level.
Strategies
Students are assigned to both homogeneous and heterogeneous groups to support learning.
Strategies
Teacher is able to see what every student is working on each day and can pull students working on similar learning objectives into groups as appropriate.
Strategies
Student at Valor can be grouped in a variety of ways, which may evolve over time based on need.
Artifacts
Sophia Thomas, teacher, uses a heterogeneous teaming strategy to support student learning. Transcript: Sophia Thomas: I decided to switch after my first team competition to heterogeneous groupings. How did I make that choice? In the first...
Insights
This installment of our series connecting learning science and instructional practice focuses on the benefits of mixed-ability student groups.
Artifacts
Roots ED and Founder, Jonathan Hanover, discusses how the team uses homogeneous and heterogeneous grouping structures to support student learning. Transcript: Jon Hanover: Throughout the day, we kind of strike a balance by having different...
Problems of Practice
Currently implementing stations and thinking "now what?" This guide will give you resources around how adding more flexibility of movement, timing, strategic data use, and varied groupings will allow for greater differentiation, personalization, and...
Artifacts
Roots ED and Founder, Jonathan Hanover, discusses how Roots uses data to create long term learning plans as well as adjust near-daily to inform groupings.Transcript: Jon Hanover: – one of the things that's really unique about our model is that we...
Artifacts
Roots ED and Founder, Jonathan Hanover, discusses why the teaching team uses heterogeneous grouping approaches. Transcript: Jon Hanover: I think of the benefits in two ways. First, it's just an efficiency game. Like every public school in the...
0

results for "heterogeneous grouping" from the Learning Accelerator company website View All Results