Strategies
In order to keep young students on-task and focused, scholars learn to follow their independent learning time calendar tasks when not told otherwise.
Strategies
Roots uses QR codes to allow student to "check in" at learning locations.
Strategies
Limiting the amount of time spent on any learning task based on developmental research.
Strategies
The teacher uses a variety of teaching styles during a "think aloud" to explicitly model for students what they will be doing during their independent practice. This modeling process eventually moves from the teacher modeling to the teacher modeling...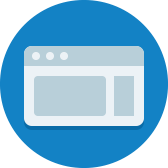 Artifacts
This guide unpacks the relative benefits of creating a central "prix fixe" implementation model vs offering more flexible "a la carte" options and offers examples of the way systems across the county have managed this tension.
Problems of Practice
Learning virtually can create opportunities for students to work flexibly, self-direct, and access the personalized resources they need. However, learning independently online can also pose a host of new challenges. Educators can proactively address...
Schools
Gem Prep Online is a free, virtual K-12 public charter school serving Idaho students with a focus on both academic preparation and the development of essential competencies.
Strategies
Just like in an in-person environment, students in remote and hybrid environments can benefit from working in small groups for a variety of reasons including content support and enhanced, personalized working environments.
Insights
In this Insight, Elizabeth LeBlanc shares some of the hops, skips, and leaps Taos Academy Charter has made during the COVID-19 pandemic to facilitate effective teaching and learning – and examines what they'll take forward with them.
Strategies
Ector County Independent School District held a weekly press conference with every local media outlet to update the public on the status of schools during the pandemic and to share updates on teaching and learning practices. Every other week, they...
Strategies
Leaders at Monterey Peninsula Unified School Districts worked to negotiate an agreement with union leaders that clearly defined expectations for remote instruction in ways that tied to student-centered aims.
0

results for "independent practice" from the Learning Accelerator company website View All Results