Clear Filters

School Type

Charter
Traditional-District

Grade

Audience

Educator
School Leader
District Administrator
Coach/Consultant
Policy/Decision-Maker
Researcher
Funder
Community Member/Industry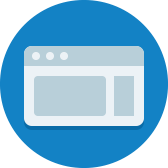 Artifacts
UnboundEd offers Enhance Instruction tools, a set of free professional learning resources for teachers and leaders that focus on the application of content related to the standards in K-12 math and English Language Arts. The content guide in math...
Strategies
If you are a district administrator or educator interested in Open Educational Resources for your classrooms, we recommend you check out these resources.
Strategies
Discover where to find and how to select high-quality OER to enhance or build your own curriculum.
Strategies
This report highlights one example of how a district in New York is innovating around the use of Open Educational Resources, including links, resources and key takeaways.
Strategies
Whether you are evaluating existing OER or creating your own, you should use one of several existing tools to ensure quality and alignment.
Strategies
Explore how Liberty Public Schools provide a number of resources to help content teams curate and reflect on OER content.
Strategies
Learn how district leaders in Hollister R-V Public Schools, a rural district in Missouri, focus on building teacher competencies around OER understanding and use as a key part of professional development.
Strategies
Explore how Garnet Valley School District engaged in a four-stage, student-centered design process to build OER curriculum and offer professional learning.
Strategies
Learn how Concourse Village Elementary School was able to adopt new OER curriculum to support its students and create its own social studies and literacy interdisciplinary OER modules.
Strategies
Explore the different types of Creative Commons licenses and how to apply them to your high-quality open resources.
Strategies
One tension that exists for instructional materials providers is that they want to offer educators the ability to modify materials to meet students' needs but do not want these modifications to reduce their alignment to standards or rigor.
0

results for "instructional design" from the Learning Accelerator company website View All Results