Strategies
This TLA snapshot highlights Houston Independent School District's (HISD) success with purchasing EdTech and is a valuable real-world example of how to follow the recommendations found in the Smart Series Guide to EdTech Procurement.
Strategies
Understand recommended broadband capacity targets for your district
Strategies
Creating coherence by articulating a clear vision and definition of blended or personalized learning.
Schools
The educational program of the Cedar Rapids Schools strives to have every learner future ready, and is based on a guiding philosophy of continuous improvement. The Cedar Rapids Community School District has the second-largest enrollment in the...
Strategies
By using OER, school districts can keep overall costs for instructional materials low.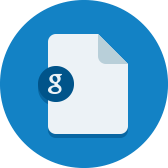 Artifacts
When Cedar Rapids Community School District (CRCSD) began a design process to improve teaching and learning, they started with a set of leaders from their Teaching and Learning team; all were strongly committed to the district's vision for equity –...
Strategies
How to signal at the system level that shifting to a more personalized learning environment is central to instruction, not peripheral to it.
Strategies
Leveraging the shift to remote schooling, Austin ISD fostered cross-district collaboration between teachers and leaders from across the city.
0

results for "large district" from the Learning Accelerator company website View All Results