Strategies
While most instruction is delivered in small groups or one-to-one, West Belden employs large group instruction strategically when content or skills need broad introduction.
Strategies
Learning Facilitators provide daily whole group instruction for introduction of commonly needed skills or review topics.
Strategies
Roots uses large group instruction daily during Habits of Success time, as well as during direct instruction.
Strategies
ReNEW DTA addresses grade-level scope and sequence through ongoing whole-group instruction. The teachers create heterogeneous groupings to help all students access grade-level content, regardless of individual skill level.
Artifacts
Teacher Marla Earnest explains how she uses whole group instruction to create efficiency when all students need support in a single are, like content review. Transcript: Marla Earnest: This time of year we're doing a lot of review, so our whole...
Artifacts
Sophia Thomas, teacher, explains how and when she uses large group instruction to support students.Transcript: Sophia Thomas: you're going to have to figure out ways to be really effective. When can I do a whole group thing? Something I want the...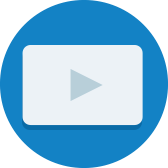 Artifacts
CICS West Belden uses large group instruction to maximize efficiency when content or skills need broader introduction.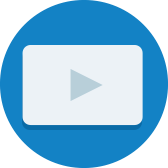 Artifacts
A classroom example of a teacher delivering the initial instruction of a learning objective to a large group of students.
Strategies
This report aims to provide K-12 systems with a means to identify and align on the ideal outcomes and expectations for a residency program, as well as to recognize specific characteristics that serve as indicators for success.
Strategies
Teachers try to deliver instruction in weekly cycles at Lovett, starting with whole group instruction at the beginning of the cycle and independent learning at the end.
Strategies
Teachers use whole-group instruction to address skills needed for all students.
0

results for "large group" from the Learning Accelerator company website View All Results