Clear Filters

School Type

Charter
Traditional-District

Grade

Audience

Educator
School Leader
District Administrator
Coach/Consultant
Policy/Decision-Maker
Researcher
Funder
Community Member/Industry
Strategies
The Learning Accelerator has developed a new framework to help leaders understand and navigate through competing approaches about how to lead system change in a way that maximizes benefits to teachers and students.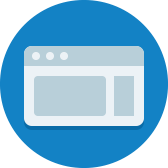 Artifacts
An overview of personalized Learning at Henry County Schools, GA.
Strategies
How to provide individual or groups of teachers opportunities to drive their own investigation and acquisition of new digital tools or digital content.
Strategies
How to engage teachers and develop a community of blended learning leaders
Strategies
How to signal at the system level that shifting to a more personalized learning environment is central to instruction, not peripheral to it.
Strategies
How to provide the right kind of central support to enable each teacher to take the lead in driving instructional change in their classroom.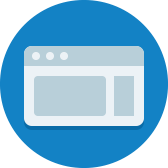 Artifacts
This guide unpacks the relative benefits of allocating resources based on the need versus the readiness of schools and offers examples of the way systems across the county have managed this tension.
0

results for "leadership decision" from the Learning Accelerator company website View All Results