Strategies
Rather than purchasing an enterprise Learning Management System, West Belden uses Google Apps for Education (GAFE) to manage online learning.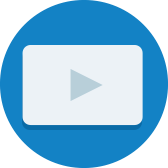 Artifacts
Learn how students and educators use Google Classroom at Locust Grove.
Strategies
Teachers use the Summit PLP to create authentic projects that deepen student learning and allow for the development of cognitive skills and conceptual knowledge. Artifacts
Locust Grove Middle School primarily uses Google Classroom to manage assignments and projects.
Strategies
Aligning on the "why" of a model is crucial. Dallas ISD utilizes a book study of "The End of Average" to align on the rationale for a personalized model and apply its concepts to education and their instructional model.
Strategies
Explore how Liberty Public Schools reallocated resources after saving funds through OER to support professional development and curriculum creation.
Strategies
Virtual learning days may occur once a week, just a few times a semester, or exclusively when there is an emergency situation such as a "snow day." On these days, teachers post class assignments online and students work on them at their own pace...
Strategies
To help support families with students in multiple grade levels living in one household, the district used ClassLink to provide families with one URL to access all programs.
0

results for "learning management system" from the Learning Accelerator company website View All Results