Strategies
Trailblazer transitioned to mastery-based grading, working across grade levels to define scoring criteria and align on practices for competency-based learning.
Strategies
In response to the high failure rates seen during the pandemic, Monterey Peninsula shifted its grading system to be more focused on standards mastery.
Strategies
Students receive "growth reports" after every 6-8 week assessment period.
Strategies
MasteryTrack helps bring blended learning to life by creating intuitive mastery-based dashboards that students, teachers, principals, and parents can use. The unique architecture of the system enables it to be implemented very quickly and expanded...
Strategies
At Mt. Vernon Elementary School, mastery-based grading was implemented to support and encourage students to easily determine their own mastery guided by teacher feedback.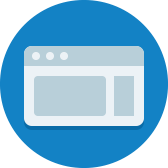 Artifacts
A folder containing a variety of Common Core-aligned, mastery-based math assessments for 4th grade.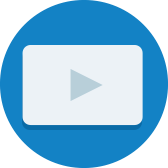 Artifacts
Lovett educators discuss the benefits of mastery-based learning in their blended and personalized instructional model.
Strategies
In order to truly individualize learning for each of its students, Bronx Arena felt it needed to create its own competencies that align with its instructional approach.
Insights
Springpoint's paper, Inside Mastery Based High Schools: Profiles and Conversations, includes several innovative approaches to the challenge of mastery-based grading.
Insights
As more and more educators across the country are moving towards blended learning, they are struggling with a very challenging question: how exactly do I make mastery-based progression happen in my classroom?
Strategies
Liberty Public Schools math teachers piloted a mastery-based learning model to support student self-direction and personalized pacing. Elementary school teachers built lessons around a continuum of standards and allowed for students to attend...
0

results for "mastery-based" from the Learning Accelerator company website View All Results