Strategies
Teachers use whole-group instruction to address skills needed for all students.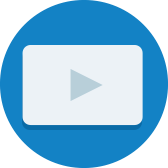 Artifacts
Walk through of how the first two units are structured as a class. LPS initially built and tested their Academic Numeracy course in Google Sheets, and many of those practices have been captured as Blended and Personalized Learning Strategies. LPS...
Strategies
Teacher provides instruction and opportunities for practice of time-management, self-monitoring, and productivity skills throughout the class.
Strategies
Students meet with the teacher weekly to discuss progress, set goals, and develop action plans.
Strategies
Roots differentiates educator roles by specialty as well as experience level.
Strategies
Roots uses large group instruction daily during Habits of Success time, as well as during direct instruction.
Strategies
Learning Facilitators provide daily whole group instruction for introduction of commonly needed skills or review topics.
Strategies
The Navigate Math role requires comfort with blended learning as well as deep content expertise. For this reason, it is staffed as a specialist role across the LPS network.
Strategies
Lindsay Unified School District pairs academic standards with additional non-cognitive objectives, called Lifelong Learning standards.
Strategies
While all Learners must show proficiency (a level 3), they can elect to demonstrate deeper mastery by aiming for level 4.
Strategies
Students choose what they're learning, when they're learning, and what they want to focus on each day.
0

results for "non-cognitive skills" from the Learning Accelerator company website View All Results