Clear Filters

School Type

Charter
Traditional-District

Grade

Audience

Educator
School Leader
District Administrator
Coach/Consultant
Policy/Decision-Maker
Researcher
Funder
Community Member/Industry
Strategies
Say Something cards provide students who are learning English with scaffolded sentence stems to help guide conversations.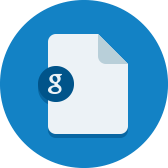 Artifacts
This set of cards provides students with sentence stems to use during classroom conversations. Educators can print off this document to create tangible cards for students to reference. Some teachers laminate the deck and hang it from a hook in the...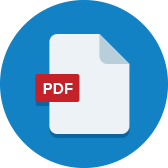 Artifacts
Students at Locust Grove Middle School use this protocol to give their peers critique and feedback for revision of products.
Strategies
Students build language proficiency within academic conversations through responding to teachers using complete sentences whenever they speak.
Strategies
Students have a daily warm-up activity that addresses learning needs and applies cross-curricular skills in math.
Strategies
Students are able to provide formal feedback each year through YouthTruth surveys.
Strategies
Students have a large amount of choice as to whether they want to work with a partner or in a group and, if so, who they work with.
Problems of Practice
Ensuring rigor and high expectations for students with learning disabilities means more than just making sure they are able to achieve the same content goals, but also supporting them to reach social and emotional goals. This guide explores ways to...
Strategies
How to build a pipeline of teachers that are ready to teach in personalized learning environments.
Problems of Practice
Personalization in classrooms requires broad, intentional use of data across schools and systems. This guide explores how leaders can foster effective data-driven instruction by setting aside time, creating structures, and offering supports needed...
Strategies
Cisco ISD designed four core components of the student experience that it hopes to achieve through blended learning.
0

results for "peer collaboration" from the Learning Accelerator company website View All Results