Strategies
This Personalized Learning Coaching and Development Tool (PL Toolbox) from Dallas ISD maps out clear competency strands, identifies ways to show mastery in practice, and observational guides to drive meaningful reflection and discussions. This tool...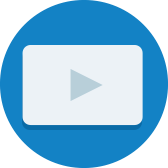 Artifacts
Ector County Independent School District Superintendent Scott Muri shares how the district is investing in the teaching workforce through an investment in teacher development through coaching and personalized professional development. The school...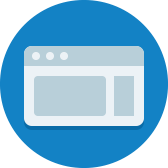 Artifacts
On this final episode of What Will We Take With Us?, a series featuring our conversations with education leaders across the United States on how they grappled with the COVID-19 pandemic in K-12 education, we speak with Scott Muri, Superintendent of...
Strategies
Highlander Institute's Bingo Board allows educators the opportunity to choose not only the way they learn but also how they illustrate mastery of the content at hand. The tool is also linked to core skills educators need to be successful within a...
Strategies
When rolling out blended/personalized learning in your classroom or school, there are three key pieces: space, routines, and culture. This free course by Relay GSE will give you concrete strategies to start rolling out theses key components and...
Strategies
This program overview and blog post from Getting Smart illustrates how Fulton County built out their capacity in a strategic manner around blended learning by building a Vanguard Team, comprised of educators who have mastered the art of technology...
Strategies
This course by Relay GSE supports those who are already currently blending/personalizing their curriculum and are asking now what? Explore this free course and learn how to start sharing your best practices, become a blended leader, and extend your...
Strategies
In a blended/personalized classroom, data can be overwhelming. This free course, by Relay GSE, will give you the tools you need to focus your data analysis, so you can provide a more personalized experience for each student.
Strategies
This free course by Relay GSE explores what blended learning is, what mindsets are vital to effective implementation, and how you can leverage technology to address instructional challenges in a meaningful way through various models. This course...
Strategies
With support from TLA, the Friday Institute has created a low-cost, cohort-based professional development program for school leaders.
Strategies
As part of its statewide Fuse RI program, the Highlander Institute participating districts created sample communication tools for schools and district personnel to use to explain their vision for blended learning.
0

results for "personalized pd" from the Learning Accelerator company website View All Results