Artifacts
Roots Director of Operations and Innovation, Jill Tew, shares how physical space is used differently at the school to accommodate and enable personalized learning. Transcript: Jill Tew: the space at Roots looks a little bit different from a...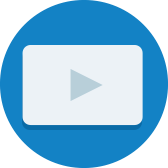 Artifacts
Students can self-select where and what to work on, depending on the time of day.
Strategies
Students self-select and move between learning spaces based on their learning preferences and needs.
Strategies
Many educators are redesigning their physical spaces alongside their instructional approaches. New physical space designs should be driven, first and foremost, by visions for blended and personalized learning.
Strategies
West Belden creatively uses existing facilities and unique furnishing to ensure students have access to a variety of learning spaces when they need them.
Strategies
West Belden teachers often seek student input when redesigning classrooms.
Strategies
West Belden uses existing facilities by locating classes next to each other and opening doors to allow students free movement across rooms.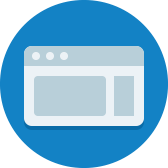 Artifacts
On this episode of What Will We Take With Us?, a series featuring our conversations with education leaders across the United States on how they grappled with the COVID-19 pandemic in K-12 education, we speak with three school leaders from Meriden...
Strategies
By allowing more flexibility with time and physical space, Bronx Arena has created systems and structures to foster authentic relationships and inspire students in an open forum type model.
Strategies
To better meet student learning needs, Lovett has created flexible learning environments in both its classrooms and its hallways.
0

results for "physical space" from the Learning Accelerator company website View All Results