Clear Filters

School Type

Charter
Traditional-District

Grade

Audience

Educator
School Leader
District Administrator
Coach/Consultant
Policy/Decision-Maker
Researcher
Funder
Community Member/Industry
Strategies
Facilitators can see Learner work and data each day through the Empower dashboard (formerly called "Educate").
Strategies
Teachers use a dashboard to monitor goal-setting and progress.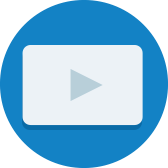 Artifacts
Teachers and a student discuss how they use a technology tool that tracks student data to improve teaching and learning at Bronx Arena.
Artifacts
Roots teacher, Megan Miles, shares how growth on Habits of Success skills is monitored throughout the year.Transcript: Megan Miles: About three – four times a year, the other coach and I sit down and we have what we call our habits of success. And...
Strategies
Students set goals and monitor their own learning progress throughout the school year.
Strategies
Students use daily tracker sheets to set goals, monitor their progress and reflect on their learning. Tracker sheets provide rich information to inform student/teacher conferences.
Strategies
Valor students record completion of assignments on paper so teachers can quickly and easily monitor progress.
Strategies
While every student may be working on something different in class, each is expected to complete five tasks per day. This helps ensure students are being productive and identify early interventions when they are not.
Strategies
Roots has broken down grade-level standards to more discrete micro-standards.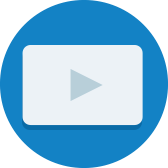 Artifacts
Bronx Arena educators and students discuss the use of a productivity measurement of five tasks per day.
Strategies
Roots uses NWEA's MAP Assessment to measure students' progress against national norms.
0

results for "progress monitoring" from the Learning Accelerator company website View All Results