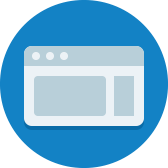 Artifacts
Raise Your Hand Texas founded the Raising Blended Learners Initiative as a $2.5 million grant initiative that deliberately builds statewide expertise and capacity for blended learning.
Strategies
The TLA framework outlines seven change levers (all potential entry points) that are essential to statewide blended learning. The framework helps state actors at many levels begin to better understand the role they can play in a transition to...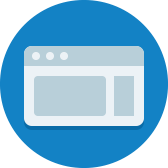 Artifacts
Education Innovation Clusters accelerate the pace of innovation by bringing together education, research, and commercial partners. The U.S. Department of Education seeks to identify forward-thinking regions where commercial, academic, and education...
Strategies
TLA and 2Revolutions developed a framework, assessment tool, and Innovation Scorecard for organizational leaders at the state level as they work to create a Culture of Innovation.
Strategies
Innovation in education does not always take hold when mandated solely from the "top down." Early adopters at the school and district level can show the way for others across the state, and they provide authentic, real-world experience from which to...
Strategies
Rhode Island, a state committed to implementing blended and personalized learning, developed and implemented a design-based, community-based, crowd-sourced strategic plan for public education. Discover the narrative, process, and key materials they...
Strategies
Three states share their approach to developing a statewide vision for innovation in education.
Strategies
State leaders must align policies to support transformation. This policy brief provides multiple concrete, actionable recommendations for state policymakers including those for creating competency-based education systems.
Strategies
See profiles of GA, TN,TX, and RI and learn why they are on the leading edge of cultivating blended and personalized learning.
Strategies
EducationSuperHighway partners with governors and state agencies to accelerate school upgrades, helping to ensure that state leaders take advantage of billions in FCC funding to get fiber to every school, Wi-Fi in every classroom, and broadband...
Strategies
How to support school redesign while meeting state accountability standards.
0

results for "state level" from the Learning Accelerator company website View All Results