Clear Filters

School Type

Charter
Traditional-District

Grade

Content Type

Artifacts
Strategies
Insights
Problems of Practice
Explore
Learn
Schools

Audience

Educator
School Leader
District Administrator
Coach/Consultant
Policy/Decision-Maker
Researcher
Funder
Community Member/Industry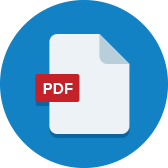 Artifacts
This flowchart shows how the teacher makes groups for two week increments of Workshop, using the formative assessments of the previous two weeks. The groups will come to tutoring or work together in the group model of Workshop.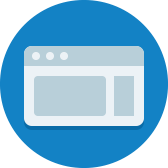 Artifacts
The Learner Positioning Systems initiative brings together the current learning science research and research-based strategies to help educators and product developers support the full diversity of learners.
Strategies
Learn about Garnet Valley School District's cohort model for supporting its educators in their creation of content with its Student-Centered Design Process.
Strategies
Rather than purchasing an enterprise Learning Management System, West Belden uses Google Apps for Education (GAFE) to manage online learning.
Strategies
Bellwether Education Partners, a nonprofit consulting group, offers a key policy "playbook" that can be instrumental to aligning systems in a strategic manner on the state and local level.
Strategies
Sample job description for a new role at the Partnership for LA Schools. The role crosses home and school, as well as IT and academic lines.
Strategies
This policy brief summarizes both the challenges and solutions several California school district superintendents are facing to help other superintendents who are struggling to implement high-quality blended learning find ways to work around these...
Strategies
This classroom walkthrough tool, from the Highlander Institute, links instructional behaviors seen at the teacher level to district actions. It is designed to help administrators understand their role in raising the ceiling for teacher practice.
Strategies
This website contains a wealth of different resources, including case studies and examples of the different ways schools can staff to extend teacher "reach" with technology.
0

results for "stem" from the Learning Accelerator company website View All Results