Strategies
Based on their learning preferences, students at Lovett are able to choose who to work with and when to work with partners.
Strategies
At Trailblazer, students have voice and choice in how they want to learn and show mastery of a concept.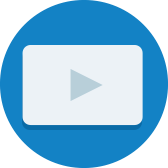 Artifacts
Lovett educators discuss how they are able to provide students with more choice throughout the school day.
Strategies
Students can work independently, with a partner, or in a group.
Strategies
Teachers provide structure and support for students up front in their learning experience and gradually allow more autonomy over time.
Strategies
Lovett has students demonstrate mastery of knowledge and application of a skill. Mastery of knowledge is shown by achieving 80% on an assessment, while students are able to choose from a variety of methods to demonstrate mastery of application of a...
Strategies
Playlists are used to organize learning activities, enabling student choice and agency.
Artifacts
Sophia Thomas, teacher, explains the parameters of choice available to students, which include what to work on, in which order, at what pace, and when to attempt to demonstrate mastery.Transcript: Sophia Thomas: They choose what they're learning,...
Strategies
Students choose what they're learning, when they're learning, and what they want to focus on each day.
Strategies
West Belden offers customized student choice based on each student's Learner Profile.
Artifacts
Roots teacher, Samantha Gambino, explains how choice is integrated into the student day, particularly during independent learning time.Transcript: Samantha Gambino: say okay, we have these four authors. Let's all choose which author we all as a...
0

results for "student choice" from the Learning Accelerator company website View All Results