Clear Filters

School Type

Charter
Traditional-District

Grade

Content Type

Artifacts
Strategies
Insights
Problems of Practice
Explore
Learn
Schools

Audience

Educator
School Leader
District Administrator
Coach/Consultant
Policy/Decision-Maker
Researcher
Funder
Community Member/Industry
Artifacts
Sophia Thomas, teacher, explains her strategy for creating learning groups.Transcript: Sophia Thomas: When I do the group, I'm looking at a couple of things. I'm looking at the data on my teacher dashboard. I'm looking at the planner. I'm also...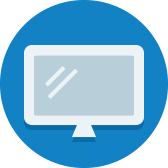 Artifacts
At Roots Elementary, teachers schedule small group instruction with students directly in Google Calendar.
Strategies
Small group instruction plays a central role in helping Valor teachers meet a diverse range of learning needs.
Strategies
Roots groups students in multiple ways over the course of the year to differentiate instruction.
Strategies
This video shares evidence from the learning sciences and a practitioner perspective about the benefits of mixed-ability student groups.
Strategies
Driven by the previous day's formative assessments, students participate in blended learning stations in different parts of the classroom that feature student choice about the learning modality for that part of the day.
Strategies
Teacher is able to see what every student is working on each day and can pull students working on similar learning objectives into groups as appropriate.
Strategies
Students are assigned to learning groups for a 6-8 week cycle in addition to shorter term small groups.
Insights
This installment of our series connecting learning science and instructional practice focuses on the benefits of mixed-ability student groups.
Strategies
Navigate Math has adopted a flex blended learning structure.
Strategies
Using Google Calendar to schedule student rotations through independent learning stations, conferencing, and small-group instruction.
0

results for "student groups" from the Learning Accelerator company website View All Results