Strategies
Students always move in a clockwise or counterclockwise direction when moving throughout the room.
Strategies
West Belden uses existing facilities by locating classes next to each other and opening doors to allow students free movement across rooms.
Strategies
Virtual scavenger hunts are a way for students to engage and move around while learning remotely.
Problems of Practice
Currently implementing stations and thinking "now what?" This guide will give you resources around how adding more flexibility of movement, timing, strategic data use, and varied groupings will allow for greater differentiation, personalization, and...
Strategies
Provide students with opportunities to engage in physical activity while learning to support them mentally and physically.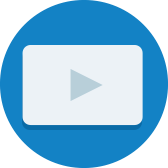 Artifacts
This screencast shows how one teacher engages her students in an active spelling activity. In this video, the educator explains and models the strategy in action, sharing how she guides students through physical movements (e.g., jumping jacks) to...
Strategies
Embedding short breaks for movement into daily lessons can help to boost focus, reduce stress, and encourage physical activity.
Insights
Explore ways to design an effective synchronous video learning experiences, starting with what you already know and exploring the effective in-person strategies you used prior to remote learning.
Strategies
The School District of Cudahy reconfigured interventionist schedules by having staff deliver interventions virtually. This allows students from different campuses with the same intervention needs to work together and allows staff to deliver more...
Strategies
Offering different ways for students to connect and engage with each other informally is incredibly important for building a strong culture and community, especially when implementing remote or hybrid learning.
Strategies
This strategy enables students to engage, connect, and get moving at least once a week, which helps their bodies and minds during remote and in-person learning time. This strategy enables students to engage, connect, and get moving at least once a...
0

results for "student movement" from the Learning Accelerator company website View All Results