Clear Filters

School Type

Charter
Traditional-District

Grade

Audience

Educator
School Leader
District Administrator
Coach/Consultant
Policy/Decision-Maker
Researcher
Funder
Community Member/Industry
Artifacts
Sophia Thomas, teacher, discusses how the team uses different types of assessment to gauge mastery and retention of skills. Sophia Thomas: I was involved in creating the summative assessment. We, as a team, came together. At first, we...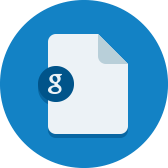 Artifacts
These work samples were produced by students for a virtual oral math assessment. Students shared this work with their teacher virtually and explained their thinking orally to demonstrate mastery.
Strategies
Virtual oral assessments provide a way for students to demonstrate what they know and for teachers to accurately gauge a student's mastery level.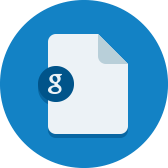 Artifacts
This is a question that eighth-grade students were assessed on for their virtual oral assessment. The rubric provides more in-depth details on how students were assessed.
Artifacts
Entry into the academic numeracy classes is determined by student readiness for high school math. Sophia Thomas, teacher, talks about how LPS uses MAP assessments to assess students. Sophia Thomas: At the start of the school year,...
Strategies
Teachers at Valor have created a series of playlists built to review math standards and students work through them individually, at their own pace.
Strategies
Teachers at Valor employ a variety of assessments to collect formative, summative, and benchmark data. They use this data to improve instruction.
Strategies
Students have responsibility for determining when and requesting to take a mastery assessment.
Strategies
West Belden uses a variety of software programs to plan instruction, asses and track progress, and personalize instruction.
Strategies
As blended teaching becomes more prevalent throughout the country, leaders in the field are looking for how to measure and assess quality blended teaching skills. As part of her TLA Measurement Fellowship, Emily Pulham distilled the information...
Problems of Practice
This guide will help educators and school leaders working with Open Educational Resources (OER) to personalize lessons and meet student needs.
0

results for "summative assessments" from the Learning Accelerator company website View All Results