Clear Filters

School Type

Charter
Traditional-District

Grade

Audience

Educator
School Leader
District Administrator
Coach/Consultant
Policy/Decision-Maker
Researcher
Funder
Community Member/Industry
Strategies
Roots employs a variety of techniques to provide students the right type of behavioral feedback and support.
Strategies
Locust Grove recently provided moved from students sharing devices to each student having their own. This is the story of how they did it.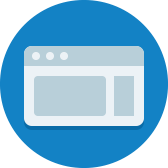 Artifacts
This website maps out seven reasons to use interactive notebooks in an engaging and translatable manner. Interactive notebooks may help teach students to synthesize their thoughts, take ownership of their learning, and even build communication...
Strategies
Liberty Public Schools district leadership established communication channels with school-based practitioners. This allowed teachers and instructional coaches to share insights into day-to-day challenges with district leadership. This also provided...
Insights
This installment of Today's One Thing for Leaders explores the process of onboarding new teachers in a remote environment.
Strategies
How to help teachers accelerate their adoption of blended strategies in an informed and authentic way.
Strategies
Students earn (and deduct!) points based on their choices and mindsets during each class. They can then convert these points at the end of each week to participate in the classroom economy the teacher has established.
Explore
Education software is used for a variety of purposes including assessment, content delivery, content creation, classroom management, collaboration, communication, and data management. It may be educator-, student-, or parent-facing.
Strategies
Lovett uses learning specialists, student teachers, and aides to improve student access to educators throughout their instructional day.
Strategies
How to cultivate the underlying skills that will help both teachers and students engage productively in a personalized learning environment.
Strategies
Students provide daily feedback about their level of understanding of what they're working on by putting their names into folders with various emojis on them.
0

results for "teacher communication" from the Learning Accelerator company website View All Results