Artifacts
Roots teacher, Lecksy Wolk, explains how teachers are able to elicit and integrate student feedback to give them more choice and ownership over learning plans.Transcript: Lecksy Wolk: I think right now, I think as the technology is new, and as our...
Strategies
Teachers can offer valuable insights on whether devices and tools effectively meet student needs for learning, and therefore should be regularly included in the evaluation process for technology decisions.
Strategies
Roots employs a variety of techniques to provide students the right type of behavioral feedback and support.
Strategies
Students watch their own pre-recorded video footage (of presentations, discussions, etc.) and reflect on their strengths and weaknesses.
Strategies
Root's seeks input from students on how they spend their learning time through one-on-one conferences.
Artifacts
Teacher Marla Earnest explains how she provides feedback within a performance based system for English language learners.Transcript: Marla Earnest: In ELD it looks a little bit different because when they score based on that rubric they're not going...
Strategies
Teachers use Plickers to quickly collect real-time formative data, immediately giving students feedback and determining learning pathways.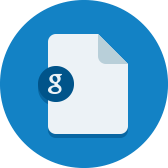 Artifacts
Asynchronous guide for working with students to collect self, peer, and teacher feedback.
Strategies
Habits of Success teachers have significant flexible time available for individual student conferencing.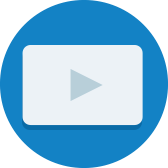 Artifacts
Teachers designed and utilize single-point rubrics to assess mastery and give ongoing feedback to students.
Strategies
Teachers try to deliver instruction in weekly cycles at Lovett, starting with whole group instruction at the beginning of the cycle and independent learning at the end.
0

results for "teacher feedback" from the Learning Accelerator company website View All Results