Strategies
Using video as a tool for teacher reflection and professional learning can be powerful because it allows the teacher to see authentic instruction in action, identify key areas of improvement, and apply key strategies immediately...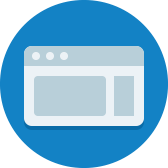 Artifacts
The Watch this lesson in practice section has three video clips. The third one features NBCT Sandra Kelish reflecting after conducting the lesson From Cradle to Grave: Product Lifecycles.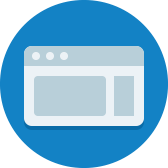 Artifacts
The "Watch this lesson in practice section" has three video clips. The third one features NBCT Dawn McCoart's reflection after conducting the lesson Give Me Biomimetic Shelter.
Strategies
Establish a proactive approach to communication by establishing a variety of regular touch points for engagement with all stakeholders.
Insights
This Insight shares useful professional development strategies that help PD providers support educators during the shift to remote learning spaces.
Strategies
Every month, the Colorado Springs School District 11 Superintendent hosts a Facebook Live session called "Beyond the Mask" to communicate district needs and changes and engage in conversation with students, teachers, families, and community members.
Insights
In this installment of TLA's Today's One Thing, we look at how teachers can flip their already existing content and leverage Open Educational Resources (OER) to teach in their virtual classrooms.
Strategies
Daily and weekly online agendas ensure all students – whether they receive instruction in person, remotely, or transition between both modalities – are on the same page and are set up for success.
Insights
This installment of Today's One Thing addresses how to remotely engage families to support student development and outcomes.
Problems of Practice
Clearly communicating the "why" behind a school's innovative model – not just the model itself – is an essential strategy for building new teachers' abilities to understand and implement. This guide will explore various ways schools and districts...
0

results for "video PD" from the Learning Accelerator company website View All Results