Insights
Successful blended and personalized implementations have clear statements for why they are pursuing change through blended and personalized learning. They ground all of their work in this "why," referring back to it again and again.
Strategies
While most instruction is delivered in small groups or one-to-one, West Belden employs large group instruction strategically when content or skills need broad introduction.
Strategies
West Belden teachers work across classrooms to deliver instruction and support to multi-age cohorts.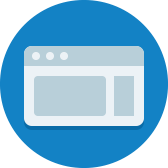 Artifacts
CICS West Belden has defined a career lane system to articulate different educator roles and offer a path for professional growth.
Strategies
West Belden has developed a short-cycle piloting approach to software selection.
Strategies
Rather than purchasing an enterprise Learning Management System, West Belden uses Google Apps for Education (GAFE) to manage online learning.
Strategies
West Belden connects learning at school and home by engaging parents.
Strategies
West Belden uses multi-age classrooms to help meet the unique needs of each learner.
Strategies
West Belden offers customized student choice based on each student's Learner Profile.