Clear Filters

School Type

Charter
Traditional-District

Grade

Audience

Educator
School Leader
District Administrator
Coach/Consultant
Policy/Decision-Maker
Researcher
Funder
Community Member/Industry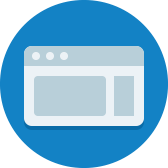 Artifacts
Imagine Learning (formerly Think Through Math) is an adaptive math program providing instruction, practice and help from live teachers.
Strategies
West Belden uses a variety of software programs to plan instruction, asses and track progress, and personalize instruction.
Strategies
Cisco's 7th grade math teacher asks questions that require students to use prior knowledge, mathematical processes, and mathematical language in their answer.
Artifacts
A student in LPS Richmond's Navigate Math class talks through how she thinks about setting her goals for the week.Transcript: Student: My goal is to complete at least 12 assessments. Interviewer: Is that a lot or a little? Student: We only have this...
Strategies
Learn about WLA's innovative OER model, where students take two math and ELA courses, alternating daily, to better support all students' needs.
Artifacts
Roots ED and Founder, Jonathan Hanover, discusses how the school thinks about time spent online for learning (currently roughly 25% of the day).Transcript: Jon Hanover: the 25-percent is by no means a magic number; it's kind of a – that's really...
Artifacts
Roots Director of Operations and Innovation, Jill Tew, shares how the school has worked to create and develop custom applications to support integrations and student and teacher workflow. Transcript: Jill Tew: the first thing that we did...
Schools
ReNEW's Dolores T. Aaron Academy ("ReNEW DTA") is a charter school serving students in pre-K through 8th grade in New Orleans, LA that has developed a mastery-based, 8th grade math program.
Schools
Cisco Junior High School is a small district school in Cisco, TX, about two hours outside of Dallas, serving students in grades 6-8. Cisco ISD has scaled blended learning to 3rd-8th grade math and science, and is working toward scaling across...
Artifacts
Roots ED and Founder, Jonathan Hanover, discusses how the team uses homogeneous and heterogeneous grouping structures to support student learning. Transcript: Jon Hanover: Throughout the day, we kind of strike a balance by having...
Schools
Lovett Elementary in Chicago provides blended and personalized learning to its students in grades 2-5.
0

results for "Think Through Math" from the Learning Accelerator company website View All Results