Artifacts
Roots teacher, Mackenzie Wagner, shares how iPads are introduced to and used by students throughout the school day and year.Transcript: Mackenzie Wagner: In the beginning, it was really tricky. The iPads are obviously something that are totally new...
Strategies
Once they demonstrate that they've learned how to care for their devices, students at Roots are able to take their iPads home at night and on the weekends.
Schools
Roots Elementary was a K-2 charter school in Denver that used technology along with innovative staffing, curricular, and physical structures to provide a student-centered learning experience.
Schools
ReNEW's Dolores T. Aaron Academy ("ReNEW DTA") is a charter school serving students in pre-K through 8th grade in New Orleans, LA that has developed a mastery-based, 8th grade math program.
Strategies
Roots created a simple app to modify student calendars so they are easy to read.
Schools
Trailblazer Elementary School serves K-5 students in Colorado Springs School District 11, infusing competency development, personalized learning and collaboration to provide real world learning opportunities for students.
Strategies
The 1 to X ratio allows for purposeful allocation of devices based on learner needs and activities.
Schools
Lovett Elementary in Chicago provides blended and personalized learning to its students in grades 2-5.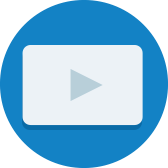 Artifacts
A video tutorial from Mendon-Upton Regional School District on how to access Clever from student-issued iPads to support single sign-on for remote learning platforms and resources.
0

results for "iPads" from the Learning Accelerator company website View All Results