Clear Filters

School Type

Charter
Traditional-District

Grade

Audience

Educator
School Leader
District Administrator
Coach/Consultant
Policy/Decision-Maker
Researcher
Funder
Community Member/Industry
Strategies
Using Google Calendar to schedule student rotations through independent learning stations, conferencing, and small-group instruction. Artifacts
Roots has each student follow an individual Google calendar for that day's tasks at hand. This view shows student schedules from the teacher's point of view. Roots has developed a simple app that pull from this calendar to show a student...
Artifacts
Roots ED and Founder, Jonathan Hanover, shares more on how Google Calendar is used to direct student and teacher workflow throughout the school day.Transcript: Jon Hanover: basically, Google Calendar powers most of the logistics. All our scholars...
Artifacts
Roots teacher, Samantha Gambino, how she uses Google Calendar to support daily instruction and student workflow.Transcript: Samantha Gambino: the way that we know where to be and what to do is – everything is run off of Google Calendars for us. So...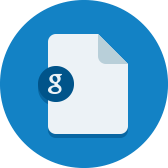 Artifacts
Dallas ISD designs a variety of ongoing opportunities for educators and schools to access support in implementation throughout the year. This calendar at-a-glance gives an overview of opportunities throughout the year, including professional...
Artifacts
Roots teacher, Samantha Gambino, talks about how teachers use Google Calendar to schedule time with students. Transcript: Samantha Gambino: all of us are able to just like, in Google Calendar – once every scholar has an e-mail address, like... Artifacts
This teacher view of an individual Roots student calendar allows them to check in with a student's progress or goal throughout the day in a seamless manner. Artifacts
This is a screenshot of an individual event for a student at Roots. The color tells the student where they need to be, a picture of the teacher tells them who they should be working with, and the activity tells them what they need to be doing....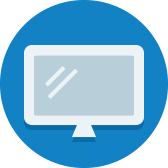 Artifacts
At Roots Elementary, teachers schedule small group instruction with students directly in Google Calendar.
Strategies
Roots created a simple app to modify student calendars so they are easy to read.
0

results for "calendar" from the Learning Accelerator company website View All Results