Clear Filters

School Type

Charter
Traditional-District

Grade

Audience

Educator
School Leader
District Administrator
Coach/Consultant
Policy/Decision-Maker
Researcher
Funder
Community Member/Industry
Artifacts
In this audio clip, you'll hear students discuss how they support each other in class.Transcript: Student: Try it. Yeah. But like the factor that are numbers you multiply to get the answer. Teacher: I ask what was – what interest… Student: Yes. Oh,...
Strategies
Teachers help students set SMART goals, an exercise that builds agency and helps students improve their learning.
Artifacts
Sophia Thomas, teacher, asks students to reflect on their growth by looking back at their starting point.Transcript: Sophia Thomas: There's also a diagnostic at the start. We make them take a diagnostic to identify the foundation. This is where...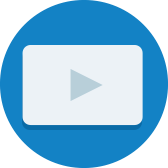 Artifacts
Educators discuss the use of soft deadlines and work pacing at Locust Grove Middle School.
Problems of Practice
Beginning to implement remote learning and not sure where to start? Start first by preparing students to engage and learn successfully at home. This guide explores three key elements needed for success: helping students become self-directed...
Strategies
West Belden has a range of learning resources and in-person support when building students' PLPs.
Problems of Practice
This guide unpacks the relative benefits of accelerating versus slowing down the pace of implementation to achieve sustainability and offers examples of the way systems across the country have managed this tension.
Strategies
Students can access additional learning resources and teammates for help.
Strategies
Students are paired together to share goals, check-in on each other's work and provide mutual support.
Strategies
A guide to help district leaders accomplish successful network upgrades.
0

results for "help" from the Learning Accelerator company website View All Results