Clear Filters

School Type

Charter
Traditional-District

Grade

Audience

Educator
School Leader
District Administrator
Coach/Consultant
Policy/Decision-Maker
Researcher
Funder
Community Member/Industry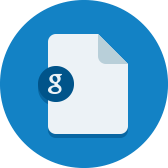 Artifacts
In order to invest families in the personalized learning model at Rogers Elementary at Dallas Independent School District, the school walks through the why, how, and what of the model during Parent Night. By sharing the rationale for the innovative...
Strategies
Trailblazer utilizes strategic communications and tours to engage stakeholders and build investment inside and outside of school.
Strategies
Collaborative long-term planning to identify credits students have accomplished and need to accomplish to achieve future goals.
Strategies
How to address mindset shift productively when making a district-wide instructional shift.
Strategies
To help provide structure and encourage leadership and participation, create classroom jobs for your remote learning environment.
Strategies
Investing in personalized learning school leaders through multiple coaching and training options.
Problems of Practice
Educators need to translate data insights into instructional actions to harness the potential of student data. This guide will explore various data-informed instructional strategies and actions at the whole-group, small-group, and individual levels.
Problems of Practice
Implementing a station rotation model requires intentional accountability systems to develop student ownership and ensure student success. This guide will go through strategies for developing student ownership through choice, habits, and student...
Strategies
Henry County Schools provides monetary support, invests in people, and takes time to talk through issues and challenges of transitioning to personalized learning.
Schools
Lindsay High School serves all grade 9-12 students in Lindsay Unified Public Schools, a California district that uses a performance-based approach to personalized learning.
Schools
Pleasant View is a school serving students in pre-K through 5th grade in Providence, Rhode Island. The school partners with Summit Public Schools to implement personalized learning in the 5th grade.
0

results for "investment" from the Learning Accelerator company website View All Results