Clear Filters

School Type

Charter
Traditional-District

Grade

Audience

Educator
School Leader
District Administrator
Coach/Consultant
Policy/Decision-Maker
Researcher
Funder
Community Member/Industry
Strategies
During timed breaks, provide students with suggestions for different activities they can engage in during the break.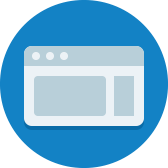 Artifacts
Unlocking Time is a national project that empowers K12 school leaders to adopt new time strategies that fuel student-centered learning. The project will gain new insights on how U.S. schools structure their time, provide a rich set of resources to...
Explore
Educators and students set aside concrete blocks of time to look at data, set goals, and plan.
Explore
Blended and personalized classrooms often use time more flexibly, using non-traditional schedules to allow students to work at their own pace, alone, with peers, or in smaller groups.
Strategies
Limiting the amount of time spent on any learning task based on developmental research.
Strategies
Learn about different types of flexible learning times and how they are used.
Strategies
Through daily individual prep periods and an extended co-planning session each Friday, Lovett teachers work together to align curriculum, plan activities to engage students and use data to uncover areas where students need improvement.
Strategies
Learn about Garnet Valley School District's multi-step protocol for educator collaboration and reflection, enabling iteration and improvement on instructional materials.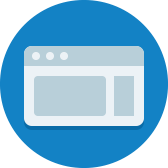 Artifacts
Flex time periods offer students some degree of flexibility to follow their own interests and manage their own learning time, providing as much flexibility as the school structure and culture can support.
0

results for "time" from the Learning Accelerator company website View All Results