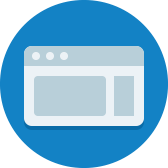 Artifacts
MasteryConnect provides formative assessment and mastery-based learning solutions to help teachers and students identify and track mastery of learning standards.
Strategies
MasteryTrack helps bring blended learning to life by creating intuitive mastery-based dashboards that students, teachers, principals, and parents can use. The unique architecture of the system enables it to be implemented very quickly and expanded...
Strategies
Mastery is assessed in three ways, one of which is a demonstration recorded on an iPad.
Insights
As more and more educators across the country are moving towards blended learning, they are struggling with a very challenging question: how exactly do I make mastery-based progression happen in my classroom?
Strategies
Lovett has students demonstrate mastery of knowledge and application of a skill. Mastery of knowledge is shown by achieving 80% on an assessment, while students are able to choose from a variety of methods to demonstrate mastery of application of a...
Strategies
Students can pursue proficiency at three different levels, based on their prior knowledge and academic strengths and weaknesses.
Strategies
Trailblazer transitioned to mastery-based grading, working across grade levels to define scoring criteria and align on practices for competency-based learning.
Strategies
At Mt. Vernon Elementary School, mastery-based grading was implemented to support and encourage students to easily determine their own mastery guided by teacher feedback.
0

results for "mastery" from the Learning Accelerator company website View All Results