Clear Filters

School Type

Charter
Traditional-District

Grade

Audience

Educator
School Leader
District Administrator
Coach/Consultant
Policy/Decision-Maker
Researcher
Funder
Community Member/Industry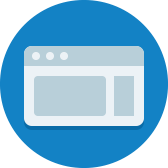 Artifacts
MasteryConnect provides formative assessment and mastery-based learning solutions to help teachers and students identify and track mastery of learning standards.
Strategies
MasteryTrack helps bring blended learning to life by creating intuitive mastery-based dashboards that students, teachers, principals, and parents can use. The unique architecture of the system enables it to be implemented very quickly and expanded...
Strategies
Mastery is assessed in three ways, one of which is a demonstration recorded on an iPad.
Strategies
Lovett has students demonstrate mastery of knowledge and application of a skill. Mastery of knowledge is shown by achieving 80% on an assessment, while students are able to choose from a variety of methods to demonstrate mastery of application of a...
Strategies
Students can pursue proficiency at three different levels, based on their prior knowledge and academic strengths and weaknesses.
Strategies
Trailblazer transitioned to mastery-based grading, working across grade levels to define scoring criteria and align on practices for competency-based learning.
Explore
Learning ObjectivesDefinition of MasteryAssessment of Mastery Learning Pathway Reporting
Explore
Objectives for learning must be connected to clear and common definitions of mastery that are applied and understood consistently across educators, students, and guardians.
Explore
Teachers and students must have clear means to accurately and consistently assess mastery of a given objective against the definition of mastery. The type of assessment might vary by objective or developmental level, but are consistently applied and...
0

results for "mastery" from the Learning Accelerator company website View All Results