Clear Filters

School Type

Charter
Traditional-District

Grade

Audience

Educator
School Leader
District Administrator
Coach/Consultant
Policy/Decision-Maker
Researcher
Funder
Community Member/Industry
Strategies
Valor piloted a self-directed summer math course to help prepare students for more challenging content the following academic year.
Strategies
Trailblazer uses a short cycle innovation approach to address challenges and test improvements.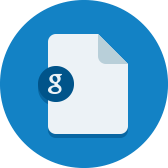 Artifacts
This template is used to design blended pilots within classrooms at Cisco ISD.
Strategies
West Belden has developed a short-cycle piloting approach to software selection.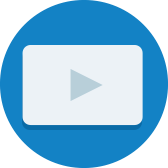 Artifacts
Valor Collegiate Academies piloted a summer math program where students worked with a set of playlists designed to foster independent learning.
Strategies
In a blended/personalized classroom, data can be overwhelming. This free course, by Relay GSE, will give you the tools you need to focus your data analysis, so you can provide a more personalized experience for each student.
Strategies
More evidence is needed about the conditions (e.g., content areas, blended models) that facilitate or inhibit successful blended learning implementation. Research can and should take the form of validation experiments, and implementation studies.
Strategies
More evidence is needed about what drives effects, as well as both the efficacy (controlled implementation) and effectiveness (real-world implementation) of competency- or mastery-based progression if blended learning is effectively implemented.
Problems of Practice
This guide unpacks the relative benefits of accelerating versus slowing down the pace of implementation to achieve sustainability and offers examples of the way systems across the country have managed this tension.
Strategies
Valor determined two core Compass Habits representing excellence in each of the five Compass Disciplines. Students develop competency in each of these habits, which are sequenced through a series of phases within the Compass Phase System.
0

results for "piloting" from the Learning Accelerator company website View All Results