Strategies
Lovett uses learning specialists, student teachers, and aides to improve student access to educators throughout their instructional day.
Strategies
In a new report, Public Impact and the Clayton Christensen Institute analyzed eight schools and school networks that are not only personalizing learning, but also getting strong learning results with disadvantaged students.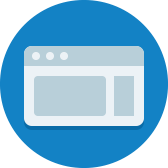 Artifacts
This report, from the Clayton Christensen Institute & Public Impact, explores how new teaching roles and blended learning can help students succeed.
Strategies
The Roots' executive team provides support for innovation in order to focus teachers on execution with students.
Artifacts
Roots ED and Founder, Jonathan Hanover, explains how the school is staffed into content areas. Transcript: Jon Hanover: so our staffing model is basically we have eight teachers who team-teach together for a group of about 100 kids that are...
Strategies
Teachers collaborate across multiple grade levels to support learners whose needs often span beyond grade level skills.
Strategies
Roots' Habit of Success teachers lead independent work time, which allows content area teachers to focus on working directly with students.
Strategies
Roots differentiates educator roles by specialty as well as experience level.
Problems of Practice
This guide will give you concrete resources, research, and insights on three different ways to revisit your current staffing models to better serve students with learning disabilities, including reinventing the special education teacher role,...
Strategies
Metro Nashville Public Schools redeployed central office staff one day per week to dedicated school sites.
0

results for "staffing" from the Learning Accelerator company website View All Results