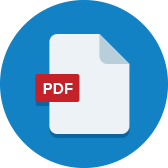 Artifacts
Lovett uses data sheets to help track student progress through various programs and the NWEA MAP assessments.
Artifacts
Entry into the academic numeracy classes is determined by student readiness for high school math. Sophia Thomas, teacher, talks about how LPS uses MAP assessments to assess students. Sophia Thomas: At the start of the school year,...
Artifacts
Roots ED and Founder, Jonathan Hanover, discusses how the team uses NWEA's MAP assessment to understand how the school is doing compared to others nationally.Transcript: Jon Hanover: We take the NWEA MAP fall, winter, spring, and that's kind of our...
Strategies
West Belden utilizes NWEA assessments to determine students skills and groupings
Strategies
Roots uses NWEA's MAP Assessment to measure students' progress against national norms.
Strategies
At West Belden, structures and expectations allow students to move on only when a skill has been mastered.
Strategies
Students are placed in either high, medium or low classes based on their ability level, using their NWEA RIT score as a starting point. Students may change classes during the year based on performance.
Strategies
Students at Locust Grove take MAP tests three times per year, helping them identify areas of need and track progress.
Schools
Map Academy is an alternative public high school in MA that offers students a different path to graduation than traditional high schools.
0

results for "NWEA" from the Learning Accelerator company website View All Results