Clear Filters

School Type

Charter
Traditional-District

Grade

Audience

Educator
School Leader
District Administrator
Coach/Consultant
Policy/Decision-Maker
Researcher
Funder
Community Member/Industry
Strategies
Bronx Arena creates and improves upon its own curriculum. This process helps them ensure it is relevant to students. The curriculum serves as a foundational component of individualizing learning for each student.
Strategies
Students use learner pathways to progress through content and instruction. These pathways are modified based on what the students has shown they already know or need to work on.
Strategies
Facilitators create playlists aligned with learning standards.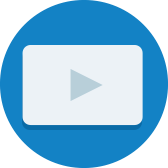 Artifacts
An educator and student discuss how and why they create custom class sequences, or credit maps, for each student. A student and educator also discuss a credit sequence in the classroom.
Strategies
Rather than purchasing an enterprise Learning Management System, West Belden uses Google Apps for Education (GAFE) to manage online learning.
Strategies
By having input into what they learn each day, how they spend their time, and the content they work on, students are not only able to own their experience but are also empowered to drive their learning.
Strategies
Collaborative long-term planning to identify credits students have accomplished and need to accomplish to achieve future goals.
Strategies
West Belden offers customized student choice based on each student's Learner Profile.
Strategies
Teacher is able to see what every student is working on each day and can pull students working on similar learning objectives into groups as appropriate.
Strategies
Bronx Arena uses custom built curriculum and an LMS, and leverages Google Apps for productivity software, as well as online resources for information.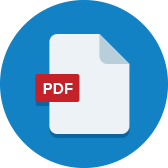 Artifacts
This case study documents the partnership between Henry County Schools & SRG Technology in building out a customized personalized learning platform, BlenderLearn.
0

results for "custom" from the Learning Accelerator company website View All Results